"Continue in the things you have learned"
We desire our teens to think right and live right by developing personal convictions about and habits of personal worship, Scripture memory, and more.
Teens need to trust, follow and serve Christ too! Our teen ministry is intended to ignite a walk with Christ that is God-loving, Scripture-informed and others-serving.
We desire to come alongside families and aid in the discipleship of their teens. We believe it's very important for the family to worship together, but we also want to provide opportunities for teens to sharpen each other and stretch their own ministry skills and abilities.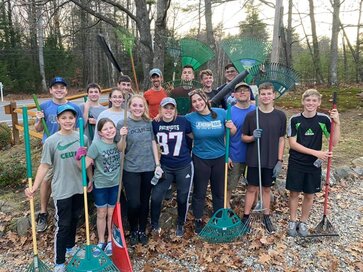 Our teens (7th-12th grade) meet each Sunday at 9:00am for Sunday School and at 5:30pm for Bible Study. We also have regular activities for fellowship, service and recreation.
On Sunday, January 7, 2018, we hosted our first "ReCamp Service." Our teens led the service and shared testimonies with us about God's work in their lives through summer camps and ministry trips. We also took a special offering toward our new Youth Scholarship Fund. This fund exists to help our teens continue to attend Christian camps and ministry trips that build their walk with the Lord. If you would like to contribute to this fund, you can do so here.